For All Of Your Moving, Packing & Disposal Needs
What We Offer
Our drivers and crews are all experienced and courteous and take full responsibility for the services they provide. All vehicles come with a standard kit which includes tools, various-sized boxes, plastic bed and furniture protectors, shrink wrap, tape, blankets and dollies.
We are also insured for your peace of mind. To find more about our insurance, please click here.
If you think you may need extras…
Power Lift Tailgate
A truck with a power lift tailgate.
Your Move. Your Way.
For many people moving can be a very stressful experience. There is a great deal of change to deal with, timelines to coordinate, and bills to be paid. On the other hand - moving to a new place with new people to meet, new places to see, a new home to set up just the way you like can also be a very rewarding and exciting experience. We would like to help make your move as enjoyable as possible.
Personalized Services For Every Type of Move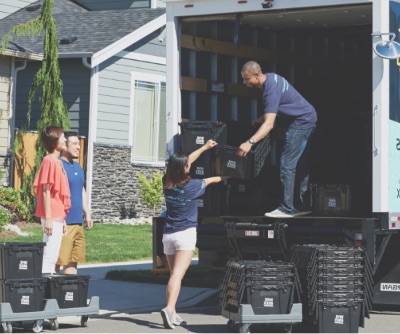 We Serve the Greater Vancouver Area
Get in Touch
(778) 707-7571
Open Hours
9am - 8pm Everyday
Address
3020 East 2nd, Vancouver, BC